Accessories - 816AT-8 3-Phase Spade-Lug Current Lead Set
Summary Information
The 816 Series Spade Lug Current Lead Sets are the ideal test leads for use with your Arbiter Systems three-phase measurement product. Lead sets are constructed with gold plated 0.25 in spade lugs, and our super flexible #10 AWG fine strand, rope-lay conductors, available in Santoprene or Silicone insulation.
Full Description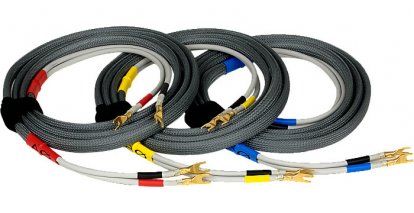 Also available with our gold-plated, ¼ in, safety c-hook lugs (See 818 Series).
Click here for specifications and part number configuration.
BACK